Welcome!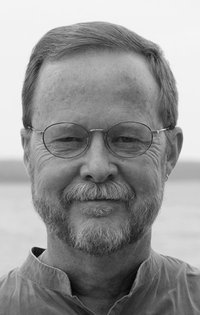 Thanks for visiting my homepage.
You can find me during the day in my capacity as a Principal with Arch Performance. The mission of
is to assist organizations in bridging existing gaps in performance, whether those gaps are in talent development, sales, or leadership practices. ARCH is committed to providing competent, low cost solutions to organizational needs in the above areas. For more information on

, our unique approach to developing skills in the sales call, or for information on how we can assist you in lowering your costs for training, coaching and assessment, please visit our website at http://archperformance.com or contact us at 724.260.6560 or contact@archperformance.com.
During my down time, I've continued my interest in the early nineteenth century reform movements (abolitionism, women's rights, temperance, etc). I find the parallels between those times and what our country is facing today striking and informative.
In addition to my 2010 book on the life of Thomas M'Clintock, The Memories of Thomas M'Clintock, I'm developing a number of programs to take out to schools and other organizations on the following topics.
The Road to Seneca Falls: Abolitionism and the Early Women's Rights Movement
Four Forgotten Heroes: Douglass, Mott, M'Clintock, and Stanton
1848: The Second American Revolution – The Seeds of Social Justice
Thomas M'Clintock: America's Pre-Civil War Forrest Gump
I'm available to speak on the early women's rights movement, abolition and reform in the nineteenth century and would be happy to discuss this possibility with you. You can reach me at rick@rickswegan.com.
For additional information on or to order the book, The Memories of Thomas M'Clintock please go to http://thomasmclintock.com.
On a more personal level, my wife Debra, our cat Vincent, and I continue to divide our time between Pittsburgh and Chautauqua, NY. Our work allows us the flexibility to work from anywhere and is a blessing. Otherwise, we follow the adventures of our daughter, Jenni, who is at the University of Richmond, while missing her constantly.
Please contact me if there's any way I can assist you. I look forward to hearing from you.